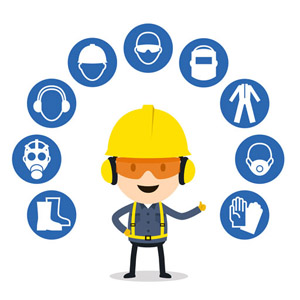 Occupational Health and Safety

Occupational health and safety is the top priority in our Firm in line with our "respect people" policy. Our policy in support of this goal is to meet the requirements of business ethics and OHS legislation, to identify hazards, to evaluate and eliminate risks or pull them down to an acceptable level and to raise the awareness of our suppliers, visitors and employees in this matter.

Our target is to fully adopt occupational health and safety measures in line with the Labor legislation and current IHS norm, and to create a workplace supporting zero accident and zero occupational disease values in a safe, reliable and healthy environment.

Our OHS mission is best illustrated as follows: To make sure that necessary measures shall be taken before an accident instead of putting them in effect after the accident.